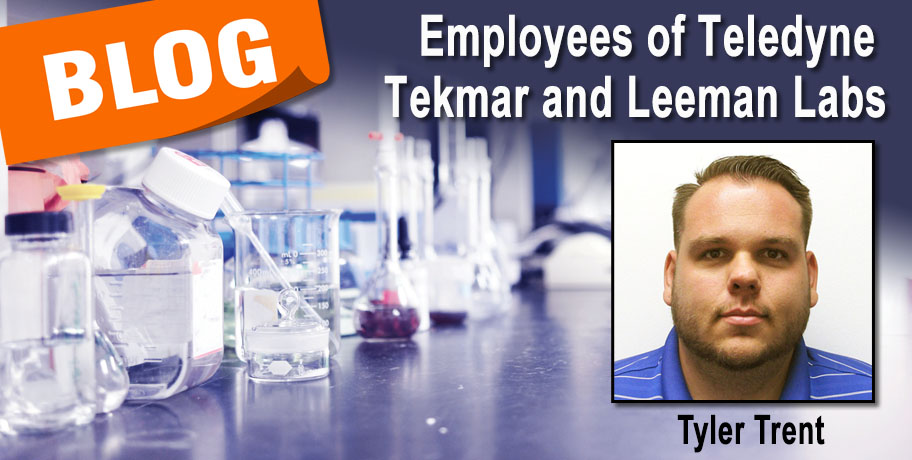 With today's blog, I thought maybe we could go down another direction and get to know the employees of Teledyne Tekmar/Leeman Labs. The first person I would like to introduce you to is Tyler Trent.
Tyler is the Elemental Product Marketing Manager for Teledyne Tekmar and Leeman Labs. He oversees the TOC, ICP and Hg product lines. Tyler is entering his 12th year at Teledyne. Over the 12 years he has cover a wide range of roles.
Tyler was hired right out of college and has held the following positions: Application Chemist, Application Sales Specialist, Europe Middle East, and Africa Sales Manager and now his most recent role of Elemental Product Marketing Manager.
Let's ask Tyler some questions to get to know him better.