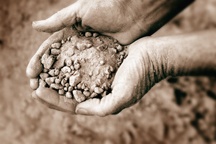 Polycyclic Aromatic Hydrocarbons (PAHs) are a large group of organic compounds found in the environment. PAHs consist of more than 100 chemicals that are released from burning coal, gasoline, oil, tobacco, trash and wood.
The National Institute of Health further describes PAHs:
"PAHs are found in the asphalt that covers roads and parking lots and in smoke and soot. They are also found in coal tar, coal tar pitch, and creosotes, which are by-products of distilling and heating coal and some woods. Coal tar products are used in medicines for skin diseases, such as psoriasis, and in insecticides, fungicides, and pesticides. Coal tar creosote is widely used for wood preservation. Coal tar and coal tar pitch are used for roofing, road paving, aluminum smelting, and production of coke, a coal residue used as fuel.