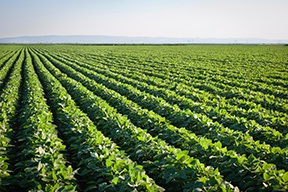 A recent Environmental Protection Agency analysis has found that nearly all of the 1,700 most endangered plants and animals in the United States could be harmed by a few commonly used pesticides. The risks to mammals, birds, fish, reptiles and plants is far reaching, and the only species that aren't considered to be at risk are those that are already classified as extinct.
Malathion is a widely used insecticide that treats fruit, vegetables and plants for pests and to remove ticks from pets. The insecticide has been used since 1956. The analysis found that malathion could harm up to 97 percent of the 1,782 species on the most endangered list.
Chlorpyrifos is used to kill termites, mosquitoes and roundworms. In addition to the threat to wildlife, 97 percent of flora and fauna are also at risk.
Diazion is used to kill cockroaches and ants, and is a threat to 79 percent of endangered species.
The EPA study is the first of its kind to research if common pesticides harm U.S. wildlife.
According to an article at TheGuardian.com,
"Environmental groups and some farmers have been pushing the federal government to better explain the impact of pesticides upon wildlife and humans. There have been calls to ban seven organophosphate pesticides – used on corn, cotton, watermelon and wheat – due to evidence that they can cause cognitive problems in children and thousands of deaths among bird species.
In January, the EPA acknowledged that imidacloprid, one of the world's most commonly used pesticides, can be harmful to honeybees, the most important pollinators of crops. Jonathan Lundgren, a senior entomologist, has accused federal agencies of suppressing negative research into the effects of pesticides. Federal officials have rejected the claims.
In a 2015 report by the World Health Organization, diazinon and malathion were classified as probably carcinogenic to humans. For malathion there is "limited evidence of carcinogenicity in humans for non-Hodgkin lymphoma and prostrate cancer." For diazinon, "there is limited evidence of carcinogenicity in humans for non-Hodgkin lymphoma and lung cancer."
The EPA is currently seeking public feedback on its evaluation of the three pesticides, and upon finalizing the assessment will implement any necessary changes for how, where and when the chemicals may be used in the future.
Pesticide residue laboratories are required to complete the analyses of an ever-increasing number of samples. The analyses typically involve use of multi-residue methods (both GC-MS and LC-MS) to test for over 500 pesticide residues. The QuEChERS extraction has become the method of choice for pesticides multi-residue analyses in a wide range of matrices because of its ease of use and proven robustness. Teledyne Tekmar Automate-Q40 automates the QuEChERS sample preparation workflow and helps to improve precision and accuracy of pesticide analysis.