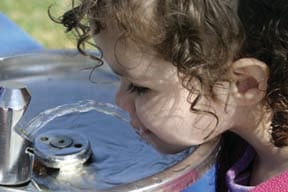 The Environmental Protection Agency is proposing a new rule to the Safe Drinking Water Act that would require public water systems to collect data for up to 30 new types of contaminants in tap water. The rule, which is revised every five years, includes new contaminants that are not subject to EPA standards. The EPA is only allowed by Congress to monitor up to 30 potential contaminants every five years.
The EPA currently monitors 114 contaminants that fall under six categories, including microorganisms, disinfectants, disinfection byproducts, inorganic and organic chemicals and radionuclides. The new rule will provide EPA and others parties with scientifically valid data about the national occurrence of selected contaminants such as cyanotoxins associated with harmful algal blooms. The data, which includes exposure occurrence, levels of exposure and population exposure, is used to help develop regulatory decisions for emerging contaminants.
According to the December 11, 2015 EPA proposal, the agency wants to begin studying these substances ion 2018 and complete the study by December 31, 2020. The agency has identified "11 analytical methods to support water system monitoring for a total of 30 chemical contaminants/groups, consisting of ten cyanotoxins/groups; two metals; eight pesticides plus one pesticide manufacturing byproduct (hereinafter collectively referred to as ''pesticides''); three brominated haloacetic acid groups of disinfection byproducts; three alcohols; and three semivolatile organic chemicals."
The list of contaminants was developed from previous reviews and from discussions with state and local regulators, public water entities, environmental organizations and laboratories. The EPA will decide whether or not to regulate a contaminant based on several factors, including whether it will have an adverse effect on human health, does it occur with frequency and levels that could create health problems, and whether regulation presents an opportunity to reduce risks to public health.
The EPA is soliciting public comments about the rule change, and has scheduled a webinar for January 13, 2016 to address questions.
Teledyne Tekmar analytical instruments are used to test various EPA methods for drinking water. (i.e.: USEPA 502.1, 502.2, 524.2, 524.3, 524.4, 503.1, 601, 602, 603, 624, 8010, 8015, 8020, 8021, 8030, 8240, 8260, ASTM and Standard Methods, Massachusetts VPH and GRO Methods). For more information on these analytical instrument, visit www.teledynetekmar.com or contact us today
Visit GPO.gov to review the EPA's proposal.