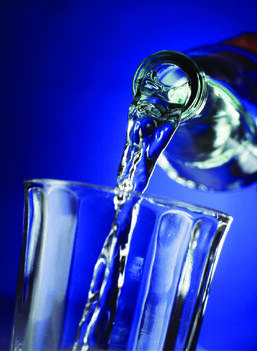 According to Duke Energy, approximately 5,000 gallons of diesel fuel spilled into the Ohio River on Monday, August 18th. The leak, which started around 11:15 p.m. during a routine transfer of fuel oil, was stopped by 11:30 p.m. The company notified local, state and environmental agencies, as well as the Coast Guard, Northern Kentucky Water District and Greater Cincinnati Water Works.
The spill originated at the Clermont County power plant, about 20 miles east of downtown Cincinnati. Hamilton County Emergency Management Agency reported that the spill occurred when a secondary containment unit was unable to contain the fuel, which ran down a hill and entered the river.
Containment is the first priority for any spill to reduce the impacted area and prevent fuel from entering into drinking water supplies or harm local ecology or wildlife. The Coast Guard closed a 15-mile section of the Ohio River (between river miles 453 and 468), and three public water intakes have also been shut down. Several Coast Guard vessels deployed boom and other containment and cleanup materials, while an environmental cleanup company is working on fuel recovery.
The process for cleaning up fuel spills typically requires the deployment of absorbent materials along the spill site and absorbent booms in the river to contain the spreading fuel.
Additional details about the cleanup will be available from Duke Energy, www.duke-energy.com, and District 8 of the U.S. Coast Guard, http://www.uscgnews.com/go/doc/4007/2156554/District-8.
Teledyne Tekmar is a market leader in environmental and drinking water testing. We currently offer a number of instrumental technologies that are used in labs across the country for TOC drinking water analysis and EPA compendium methods for air, water and soil. In situations where diesel spills originate on land and spread to water supplies, soil and water near and downstream from the site will need to be tested to determine the contamination levels. Further tests will need to occur after cleanup to ensure that efforts were successful.
For more information on Teledyne Tekmar products that laboratories are using today to test for VOCs in drinking water contact us