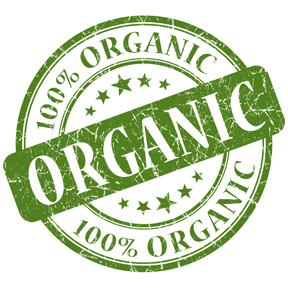 A recent study published in the March 2015 issue of Air Quality, Atmosphere & Health, suggests that house cleaning products labeled as "organic," non-toxic" and "all natural" may not be as green as they suggest. The study conducted by the University of Melbourne reviewed the ingredients of 37 different fragranced and fragrance-free air fresheners, cleaning products, laundry supplies and personal care products (i.e. soap, shampoo and sunscreen). Researches found 156 different volatile organic compounds emitted from the commonly used products; 42 of which are classified as toxic or hazardous. There was an average of 15 VOCs per product.
"Findings revealed that emissions of carcinogenic hazardous air pollutants from 'green' fragranced products were not significantly different from regular fragranced products.
"In total, over 550 volatile ingredients were emitted from these products, but fewer than three percent were disclosed on any product label or material safety data sheet (MSDS)."[i]
Dr. Anne Steinemann, Professor of Civil Engineering, and the Chair of Sustainable Cities, from the Department of Infrastructure Engineering, Melbourne School of Engineering, led the research and stated in a university press release, "The paradox is that most of our exposure to air pollutants occurs indoors and a primary source is consumer products. But the public lacks full and accurate information on the ingredients in these products. Our indoor air environments are essentially unregulated and unmonitored.[ii]"
The report found that the most common chemical in the products with a fragrance were terpenes, which reach with the ozone in the air to produce a variety of pollutants, including formaldehyde and ultrafine particles.
Currently ingredients in consumer products and fragrance formulations are exempt from full public disclosure. Labels on laundry products, cleaning supplies and air fresheners no not need to list all ingredients or a fragrance if included. In addition, fragrance ingredients are exempt from full disclosure for any product.
Researchers used gas chromatography/mass spectrometry headspace analysis to identify the VOCs. Teledyne Tekmar has two Headspace analyzers used for this type of analysis. To see a full compliment of application notes to support the headspace analyzers please visit http://www.teledynetekmar.com/products/VOC/HT3/app_notes.asp
For more information on our headspace analyzers or other instruments click the button below.
[i] "Hidden hazards found in green products," http://www.eurekalert.org/pub_releases/2015-03/uom-hhf030515.php
[ii] ibid