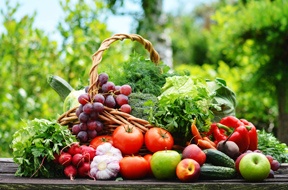 A recent headline in The New York Times called the changing eating habits of American consumers a "Seismic Shift." Soda sales are down 25 percent since 1998, orange juice consumption is down 45 percent and sales of prepackaged foods such as cereal and frozen dinners are down 25 percent and 12 percent respectively. While sales of these grocery store staples are down, sales of fresh prepared food, as well as raw fruits and vegetables are on the rise.
The article cites a lack of trust in packaged goods for their lack of nutrition and high sugar and salt. "According to one recent survey, 42 percent of millennial consumers, ages 20 to 37, don't trust large food companies, compared with 18 percent of non-millennial consumers who feel that way." As consumers move to more fresh, raw and natural products, food manufacturers are making changes to their business strategies.
"General Mills will drop all artificial colors and flavors from its cereals. Perdue, Tyson and Foster Farm have begun to limit the use of antibiotics in their chicken. Kraft declared it was dropping artificial dyes from its macaroni and cheese. Hershey's will begin to move away from ingredients such as the emulsifier polyglycerol polyricinoleate to "simple and easy-to-understand ingredients" like "fresh milk from local farms, roasted California almonds, cocoa beans and sugar."
The authors suggest that these larger companies need to "make bold changes" to their core product offerings, including cutting sugar, less processing, more local and organic offerings, more fruits, vegetables and other whole foods, and more fresh offerings.
The changes won't be cheap for manufacturers, as they "would require a complete overhaul of their supply chains, major organizational restructuring and billions of dollars of investment."
As these food companies go to fresh and natural products, perhaps one of the biggest issues will be the use of pesticides. The increase in demand in fruits and vegetables, and other natural and organic products, will likely require an increase in production. Pesticides are continual focal points of debate for produce growers and food manufacturers. A test by the California Department of Pesticide Regulation found that one percent of all produce contains more than the permitted amount of pesticide residue.
Consumers want more organic products, but even these are not immune to pesticides. A recent USDA study found 40 percent of the products it tested had pesticide residue. And pesticides are also frequently cited as the cause of the decline in the honeybee population, which is having an impact on the production of honey and crops.
The seismic shift in Americans' eating habits towards fresh and natural products may likely come with increased scrutiny for how products are grown and made.
Teledyne Tekmar is a leading manufacturer of laboratory instruments that test for pesticide residue, including the AutoMate-Q40, which streamlines the two part QuEChERS method from the extraction to the cleanup step. The AutoMate-Q40 is used to prepare samples in order to identify the pesticides within that sample.
Be sure to visit our website for more information on the AutoMate-Q40
Sources: "A Seismic Shift in How People Eat," The New York Times, November, 6, 2015, http://www.nytimes.com/2015/11/08/opinion/a-seismic-shift-in-how-people-eat.html?_r=1
"Is organic really organic? A deep dive into the dirt," CNBC, November 4, 2015, http://www.cnbc.com/2015/11/04/is-organic-really-organic-a-deep-dive-into-the-dirt.html